Being a parent is the best job in the world and the hardest job in the world. You constantly worry if you are "getting it right" and often worry about their future.
Anxiety in kids complicates things even further. Seeing your child upset, worried and stressed, often leads to feelings of powerlessness, helplessness and sometimes frustration. Parents often ask themselves the question "Is this normal?" or "Should I be worried?". This can lead to a tension between wanting to rescue and protect them from the world, and wanting to push kids past their limits so that they can learn to survive the challenges of life as they grow older.
In this course you will learn how to recognise anxiety and feel confident in being able to respond to your child in effective ways using techniques from evidence-based counselling frameworks. Best of all, you will soothe and empower your child, setting them on the best possible trajectory for a resilient approach to life.
Being an online course you have the luxury of logging on whenever you have time, and each module is designed with the busy adult in mind. No boring lectures, I promise! Both you and your partner can go through the course at your own pace without needing to take time off work.
And being a systemic practitioner I understand the importance of having the significant people in a child's life on the same page. What makes this course unique, is that it is designed to upskill both parents AND professionals - teachers, sports coaches, swim coaches, scout leaders, after school workers etc - to empower them with knowledge, insight and practical tools to help build resilience and create calm. With children spending the majority of their time at school, there is a specific focus on applying the strategies into the classroom environment.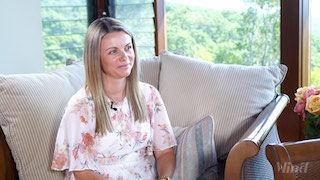 Hi, I'm Dr Kate Owen
Clinical Psychologist & Clinical Family Therapist
I have been in the mental health and counselling field since 2002. I have a background in working in the Child and Youth Mental Health Service for the Queensland Government, and since 2008 I have run my own practice on the Gold Coast.
As well as providing therapy to individuals and families, I also train and supervise other helping professionals. My other passion is providing high quality teaching and training, previously in University settings, and most recently in my own training company.
I am confident that you will find this course useful, practical and empowering.
Best Wishes
Kate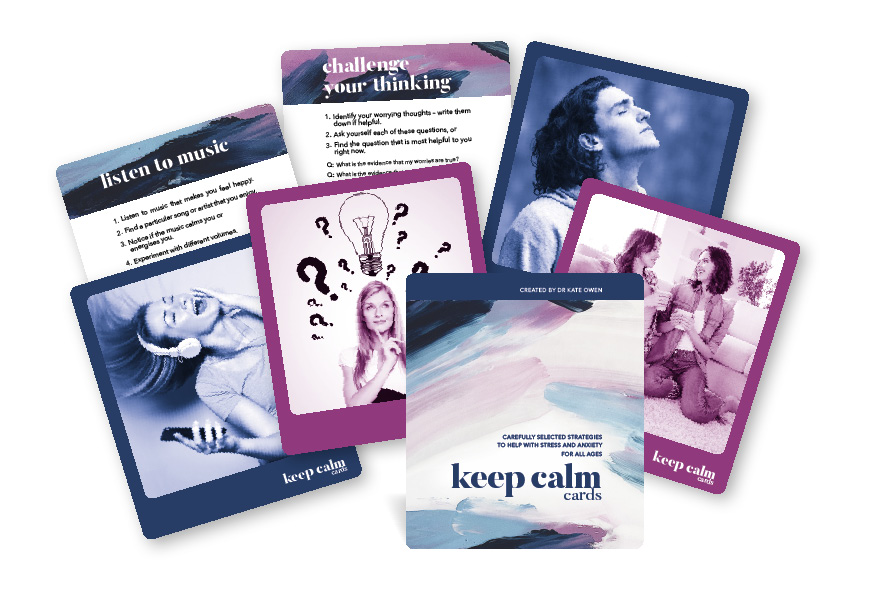 Keep Calm Cards $49.99
Created by Dr Kate Owen, this deck of cards contains 37 evidence-based strategies aimed at soothing the body and easing the mind. Suitable for all ages.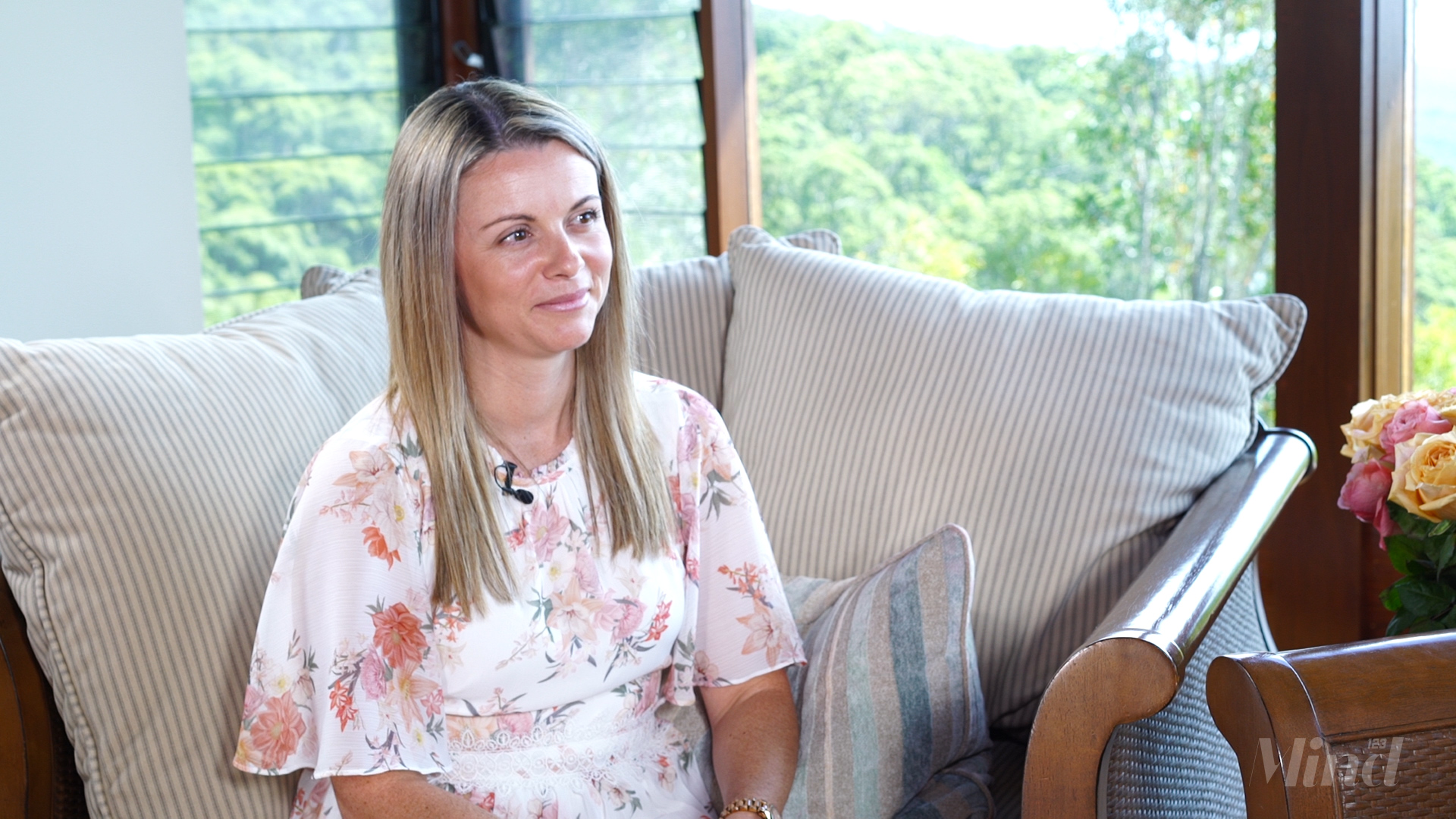 Join My Newsletter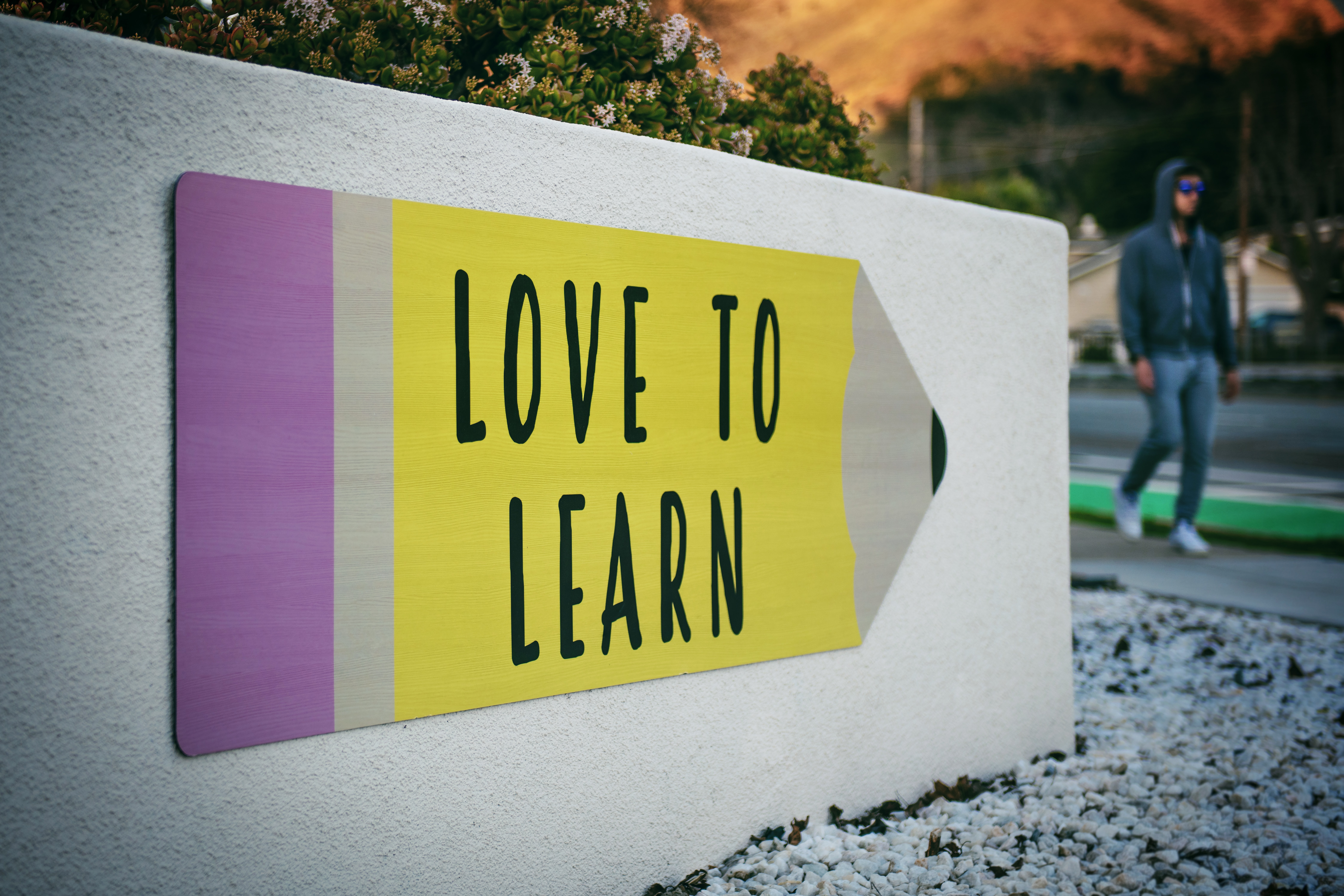 Dr Kate Owen's Online School